Online Classes At Fenzi Dog Sport Academy
My online classes are conducted through Fenzi Dog Sport Academy. With online classes you get access to full step by step lectures on how to teach the topics, problem solving common issues, and plenty of video examples! You can digest all the information while sitting at home in your pjs and refer back to the information as often as you need! Classes run for 6 weeks but you keep access to the lectures for a year (or 1yr past your last FDSA class.)
For more information on how the classes are run, please visit the FAQ page at FDSA.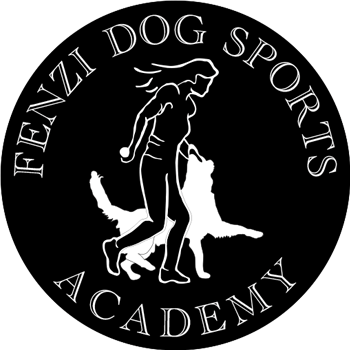 Current Session's Class- August 2022:




TEAM 1





TEAM 4 & More!





Upcoming Workshops:



Ring Confidence for Obedience, Rally, and Agility
Create a solid ring preparation routine to prepare a young dog for trialing, or fix ring stress and focus issues with dogs who have already started competing. The most important class I teach! If you are struggling with getting your dog to perform in the ring the way they do in practice then this is the class I recommend!
TEAM Foundation Classes
Building a solid foundation to prepare your dog for any sport! With particular focus on the obedience and rally foundations to compete in the TEAM program or for AKC, CDSP, UKC, CKC, WCRL and other obedience and rally organizations.
This program offers step by step instructions on how to teach every obedience exercise! We break it down into the smallest pieces so that even if you are new to obedience you will feel confident in teaching the exercises! In the first level we start with everything from pivoting in heel position to go outs and scent articles!
TEAM 1: Next Class Starts Aug 1, 2022





TEAM 2: Next Class Starts Oct 1, 2022



TEAM 3: Next Class starts Spring 2023

TEAM 4 & More : New Class Aug 1, 2022
Bye, Bye Cookies: Hello Remote Reinforcement!
A class looking at getting happy and confident performances when your rewards are located off your body and at a distance. We will also focus on how to train around distractions so your dog can focus even without a cookie in your hand! If you've ever said your dog only does it when you're holding the reward in your hand then let's work together to fix it!
From TEAM to Trials: Building Chains for the Novice Ring
Have you been working on TEAM 1 and 2 skills and feel a bit lost on how it actually prepares you for trials? Or have you entered your dog's first trial and it didn't go quite as planned?
​
This class looks at filling in the gaps for both you and your dog! We will look at how to take those foundation skills from TEAM and start putting it together for progressing your pivot skills to focused heeling ,and looking more at fronts and finishes!
​
In addition we will talk about specific ring preparation behaviors such as setting up for each exercise, transitioning between exercises, and leaving the rewards outside of the ring. For handlers new to competing, there will also be lectures on what to expect at obedience trials and how to warm up your dog to compete!
Next Class starts Spring 2023
From TEAM to Trials: Building Chains for the Open Ring
This class takes the TEAM level 1 & 2 foundations and discusses how to take build them into the formal exercises that appear in most Open level obedience trials.
We will discuss how to combine multiple skills together to work on exercises such as a drop on recall, retrieve over the high jump, and the command discrimination exercise.
We will also take a look at what other TEAM skills can be used to help break these exercises down such as cone sends, backing up, and reverse sends!
Stand With Me
Teaching a solid stand cue, the moving stand, and how to introduce the concept of an exam to excitable or nervous dogs. We will even break down how to teach a stand at a distance for the new AKC command discrimination exercise!
Articles From the Ground Up
If you are new to obedience scent articles or struggling to fix a problem I have in depth lectures to help! Let's break it down and build your dog's confidence!